Services
Overview. Our highly skilled staff provides a variety of professional services. We can provide services and project development for your organization and educational settings and needs based on your requirements or objectives.
Examples of our areas of projects services include the following,

program development,
program evaluation,
new program design,
professional development and training of educators,
professional development plan development,
keynote speakers,
virtual conference speakers,

distance learning

planning,
design,
production, and
training,

podcasting, videocasting, and virtual learning,
course and curricular design,
curriculum support,
grant and publication proposals,
publication editing and authoring,
web site planning and web site design, and
more.
Detail
In other words, Transformation Education LLC can provide research and evaluation services to help meet the needs of your programs. In addition, we can help design, develop, and implement and evaluate staff development projects, technology development projects and distance learning projects, to name a few specific types of endeavors with which we have vast experience.

We are confident that working together with you, we can create the project plan that is the best fit for your vision and your needs for your organization.

We look forward to the opportunity to demonstrate the proven excellence others have experience in our work together.

Our Proven Record of Success

Transformation Education LLC has been functioning in various consulting roles since 1992. Most recently we have gathered a new team of colleagues from the NYC-NJ-DE area to provide a vibrant network of services and expertise to serve education, non-profits, education-related, and corporate clients.

The consultancy has a long history in supporting technology innovation, professional development and training services across the changing digital and educational landscape of the 1990's and 2000's. These have been exciting times to serve all of the constituencies above with their changing needs in the digital race.

In various capacities, our staff has experience serving over 3 million learners globally through our distance learning- podcasting - efforts in 2005-2007 alone. We have designed and implemented grant work rolled out to serve 450 teachers directly, and 3000 in broader projects in 4 years. We have been the leaders in these endeavors.

Our focus now is on design, delivery, research and evaluation. We want to assist other organizations in reaching forward and to be their support, their outsource group so they can enjoy this success.
Very importantly we also want to be the center of instructional technology curricular innovation.
Thirdly we are firmly committed to sifting through cutting edge technology trends and ideas and creating robust models of professional development and lifelong learning.
In all these matters we desire to "share the wealth" of our knowledge and experience. That is, we are ready to be hired by your organization to be your specialists in each of these areas.

Please Contact Us to Start Your Custom Solution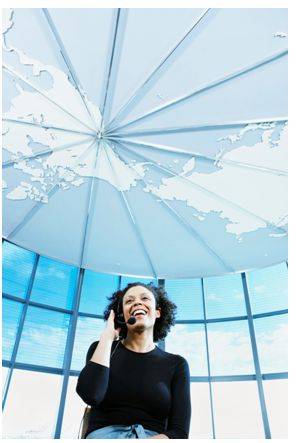 If any of these areas match your interests, please contact us so we can discuss it further. We believe we will find some common points of interest that will be beneficial to advancing your organization.
Email: info@transformationed.com or Tel: 201-916-0575
Sincerely,

The Transformation Education LLC Team
Transformation Education, LLC
715 Wendel Place, Teaneck, NJ 07666
tel: 201-916-0575 - fax: 201-458-9736 - email: info@transformationed.com